Does shopping conscious brands automatically make you an ethical shopper? 
The rise of conscious fashion seems to have created an intangible pressure on mindful consumers to completely switch to conscious brands and in the process, invoke a certain sense of guilt when we want to purchase a stunning piece that we adore from a fast fashion chain.
However, conscious consumption is less about where you buy from (although that is still an important factor), but about your shopping behaviour - such as how frequently you purchase items, what are the pieces you choose (are they of reasonable quality and do they complement what you've already own in your wardrobe?) and how do you take care of them to ensure they last long.
---
Buying Conscious
The truth is, with the high price tags that conscious clothing often come with, not everyone has the spending power to buy conscious all the time, especially if you are a college student on a budget or a young professional trying to find sustainable work clothes without breaking the bank. 
Going back to the point of buying a fast fashion item, it's okay to do so as long as it's a piece that you will cherish for a long time.   
Likewise, buying from ethical brands doesn't necessarily translate to being an ethical or sustainable consumer as it boils down to the same rationale: our shopping behaviour. Buying frequently and making poor purchasing choices, even if they are conscious items, still adds to our carbon footprint and wastage.  
---
As consumers, we want to steer the fashion industry towards greater transparency, sustainability and ethics. When we buy less and buy better, it forces even fast fashion brands to change their business models in the right direction.
---
---
Beyond Clothing
Conscious fashion is not just about clothing but also the accessories we choose to complement and enhance our look.
Investing in jewellery spices up your style and injects a fresh perspective to your outfit so you won't feel the need for new clothes every now and then to look different.
That is why Artisan & Fox is committed to creating unique and versatile craftsmanship made from sustainable sources while improving the lives of the artisans we work with. Fashion is a fluid and wearable art that represents who we are. The beauty of the piece is not stagnant as we bring out different facets of its charm when we wear it in our own unique ways.
---
Craftsmanship with a Story
From our classic and affordable Kenyan range that's designed for everyday wear to the exotic,  statement pieces from Afghanistan, there is something for everyone.
As per our ethos, 50% of profits made from these craftsmanship is given back to our artisan partners who made them.  
---
The Big Picture of Sustainability
That being said, sustainable fashion is just a part of a conscious lifestyle. It's not an end goal but a big step towards making the world a more sustainable and ethical place.
To truly achieve that, the choices we make in other areas of our lives must also become more sustainable and ethical, including our diet (choosing ethical sources) and even household products (using environmentally-friendly shampoos and detergents).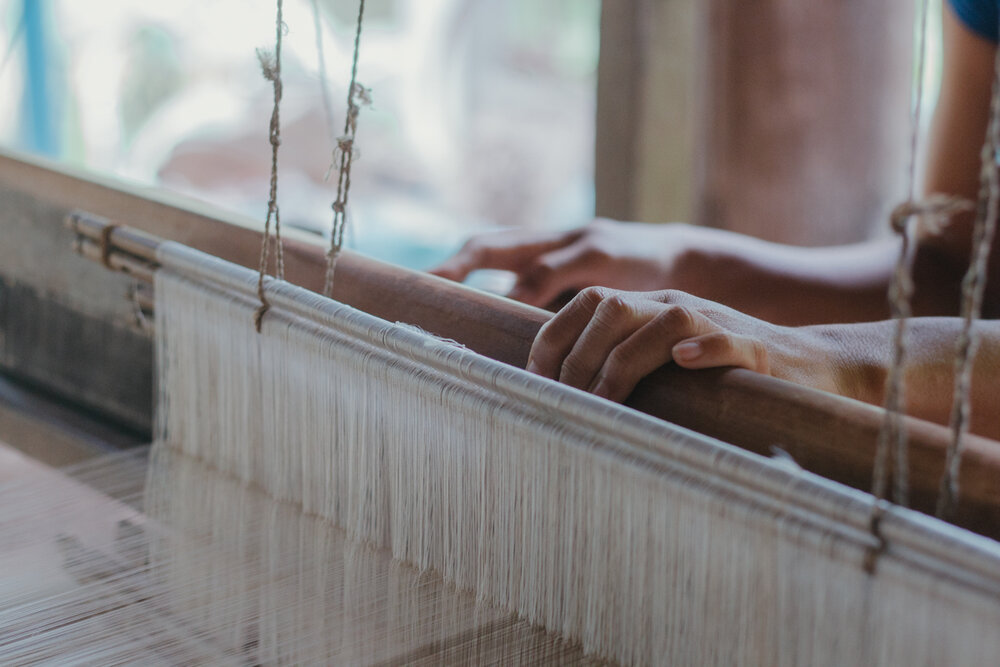 It also goes beyond personal consumption, as we have the social responsibility of educating and influencing our loved ones about the impact of our buying behaviour on the people involved in the supply chain as well as the environment.
---
We can show others how fashion can remain exciting even when we buy less by making better choices, eventually saving money without compromising on style in the long run.
---
Denise does Digital Marketing at Artisan & Fox. She enjoys doing creative work, discovering new experiences, and sorting out the kinks in UX/UI. Being an entrepreneur herself, she is excited about empowering small businesses and scaling innovative ideas to make the world a better place.
---