Fashion Revolution Week is now back in its fifth year, to spur a much-needed conversation on the perils of the fashion industry.
This is also the week that many of us somberly remember the collapse of the Rana Plaza on 24 April 2013. The garment factory collapsed, leaving 1,134 garment workers dead, thousands more injured, and tens of thousands of families broken.
This disaster has forced us to confront the unethical and exploitative practices of the fashion industry, especially in the world of fast fashion. This is not a natural disaster, it's a man-made one brought about by our callousness. Labels have been found in the rubble of Rana Plaza, with many brands expressing surprise that their clothing were being made in places of such exceedingly poor circumstances.
It is indeed impressive how fast fashion companies like H&M and Zara (Inditex) are able to churn out seasonal trends in a matter of weeks, but the human cost of their supply chains in matching this speed is often done at the expense of the lives of hundreds of thousands of garment workers in shadow factories. In remembering the victims that lost their lives, we need to make sure that Rana Plaza never happens again.
All of us engage with the fashion industry at same point. We (most of us) all need clothes, and so it is crucial that we understand the bigger picture, and the negative impact of that our purchases can impose on others.
---
The Human Cost
As part of a strategy to cut costs, many garment workers are often paid extremely low wages, for  prolonged working hours . The true cost of your cheap clothing is not simply $10. Behind that $10 price tag, there is an invisible human mark on that piece of clothing that you often do not realize. Rana Plaza is just one of many examples where workers were made to work in exceedingly poor circumstances.
The Environmental Cost
It's also no secret that the environment takes a great hit from the fashion industry too. Toxic waste produced from garment productions are often released into water bodies in poorer communities. In areas where corruption is rampant and conditions dire, this worsens sanitation and threatens endangered aquatic life, and it also poisons  the air around the people and the air around us. 
Beyond that, because these fast-produced clothing are often of poor quality, they have a short life-span and most end up as textile waste in landfills in the matter of months. An approximate 92 million tons of waste are generated from the fashion industry annually.
---
As uncomfortable and confronting as these facts may seem to us, we need to understand that these are the realities facing the people who make the things we love and wear, and the environments where these clothes are made and disposed. The onus is on us, consumers, to demand for more transparency, sustainability, and ethical practices in the global fashion industry.
---
Join the Fashion Revolution

We want to change how global supply chains work, in fashion industries worldwide. One reason why large fast fashion companies often get away with these ills is because of the opaqueness of their supply chains.
You don't have to feel trapped by the nature of changing this gargantuan system. Fashion Revolution has already made great strides in its journey so far, with the launch of the Fashion Transparency Index, and in recent years we have seen more companies improve their transparency and sustainability efforts.
But the consensus is that companies are still not there yet. That is why this year, Fashion Revolution will be launching "Manifesto for a Fashion Revolution", a 10-point plan that aims to establish clear demands for a more ethical and sustainable fashion industry.
We have the voice and the power to spark off a revolution in the fashion industry.
Join the Fashion Revolution
, and show your support for the Manifesto initiative to create a fairer, safer and more transparent fashion industry so that we might never have to encounter another tragedy like Rana Plaza again.
Let companies know that you care about #whomademyclothes.
Take a label of your favorite clothing, and demand transparency from the big companies you purchase from.
---
Here are some other ways you can be involved in this movement.
Join our Journey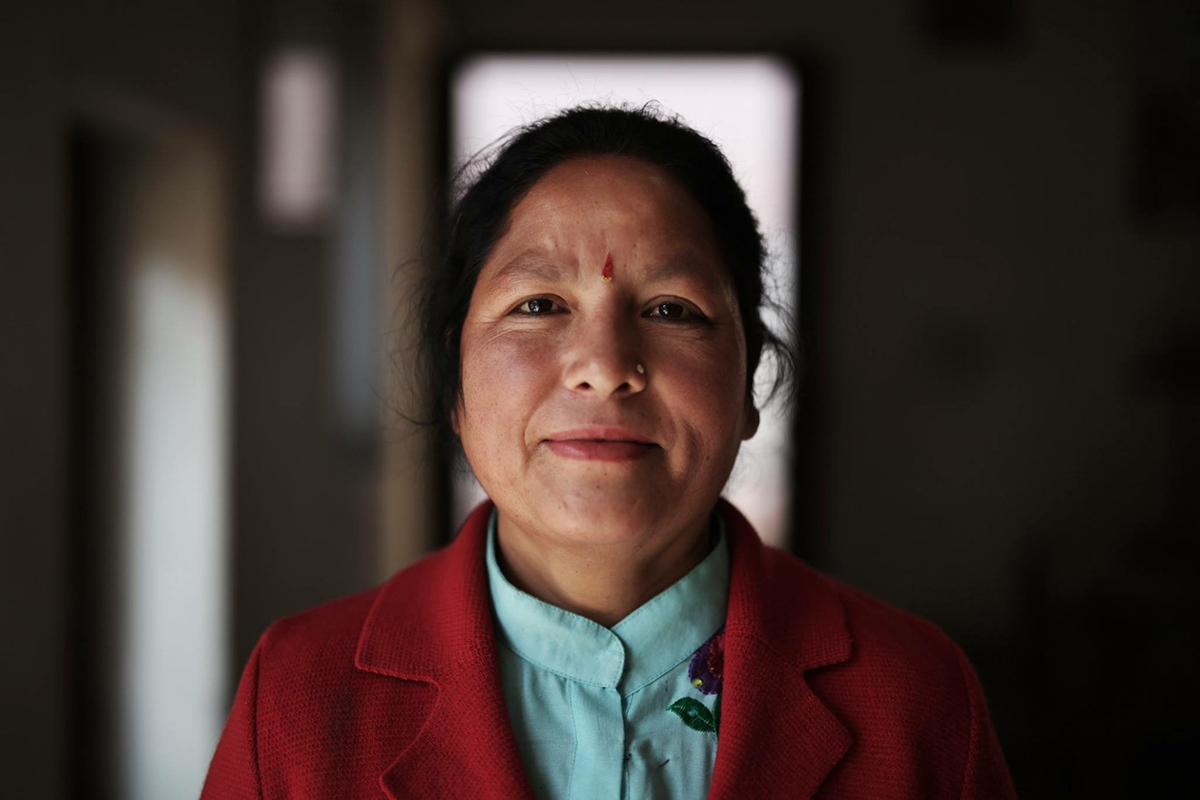 One of the artisans we met on our journey through Nepal in discovering artisans. Photography by Shanyu (Sy) for Artisan Fox
As a small social business, Artisan & Fox is proud to join the global Fashion Revolution movement.
We want to radically rethink how we buy the things we love and wear with artisans, based on the values of ethics, transparency, and sustainability that we hold dear.
This year, we're privileged to join forces with Fashion Revolution Singapore as part of a special day-long event to get you started on this journey, together. This Saturday, 28th April, join us at Hive Lavender  in Singapore, we have come together with ZERRIN and other fantastic local conscious brands to show you the stories behind the things you wear and love. Artisan & Fox will be part of a special fashion runway led by ZERRIN, featuring curated looks of our artisans' craftsmanship from Afghanistan, Vietnam and Kenya.
There will also be a clothing swap organised by Swapaholic, textiles and Shibori dye masterclasses, leather off-scraps artisan workshops, panels, drinks, and the screening of an award-winning documentary RiverBlue! A whole host of exciting events!
Register for tickets here.
Be Curious. Ask #WhoMadeMyClothes.
Film produced by Futerra for Fashion Revolution. #WhoMadeMyClothes #TradeFairLiveFair
We have the power to shape the stories behind our clothing and the things we wear.
Let's make it a positive one.
With Love,
Artisan & Fox Team
- Written by Reenu, Judith and Jaron